Public Collection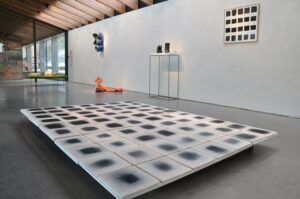 Ariana Museum (Swiss museum of ceramics and glass), Geneva, Switzerland
Asian Art Museum, San Francisco, CA, USA
Foundation of Ateliers d'Art de France
Brooklyn Museum, New York, NY, USA.
Hetjens Museum, Düsseldorf, Germany
Institut Bruno Lussato, Brussel, Belgium.
Lowe Art Museum, Miami, FL
Minneapolis Institute of Art, Minneapolis, MN, USA.
Mint Museum, Charlotte, NC, USA.
Musée Cernuschi, Paris, France
Musée National des Arts asiatiques – Guimet, Paris, France
Musée National de Céramique, Sèvres, France
Musée de la Piscine de Roubaix, France
Musée de Céramique d'Andenne, Belgium
Musée Français de Céramique de Fuping, China
Museum Boijmans van Beuningen, Rotterdam, Hollande
New Orleans Museum of Art, New Orleans, LA, USA.
New Taipei City Yingge Ceramics Museum, Taiwan
Office of Public Works, Dublin, Ireland
Smith College Museum of Art, Northampton, MA
Samuel P. Harn Museum of Art, University of Florida, Gainesville, FL, USA.
World Ceramic Exposition Foundation, Korea
Shimoda City Museum,Shizuoka, Japan
Yale University Art Gallery, New Haven, CT, USA.
Musée des beaux-Arts de Lyon. Lyon, France.
University of Michigan Museum of Art. Mi, USA.