For the 70th anniversary of the International Academy of Ceramics (IAC), the Musée Ariana presents three exhibitions :
To mark its 50th congress, which will be held in Geneva in September 2022, the International Academy of Ceramics (IAC)invited its members to submit projects for the MIGRATION(s) exhibition at the Musée Ariana. A jury then selected the proposals considered the most relevant.
The theme of the IAC Congress is "Melting Pot". Through the MIGRATION(s) exhibition, the Musée Ariana engages with this concept by focusing on a parallel one that can also be interpreted on several levels. MIGRATION(s) does indeed apply to different areas of ceramics: it concerns both the techniques associated with the medium and the exchanges between professional colleagues. In the political sense, MIGRATION(s) can refer to the movement of peoples throughout the ages, to the establishment in Geneva of the European headquarters of the United Nations and of the Red Cross, and to the founding and unifying idea of the IAC.
Footprints in the sand, cloth bundle, döner kebab, mortal remains, chrysalides, funerary boat or cabin made of porcelain: the exhibition takes us to the heart of unusual histories, life trajectories and intercultural exchanges.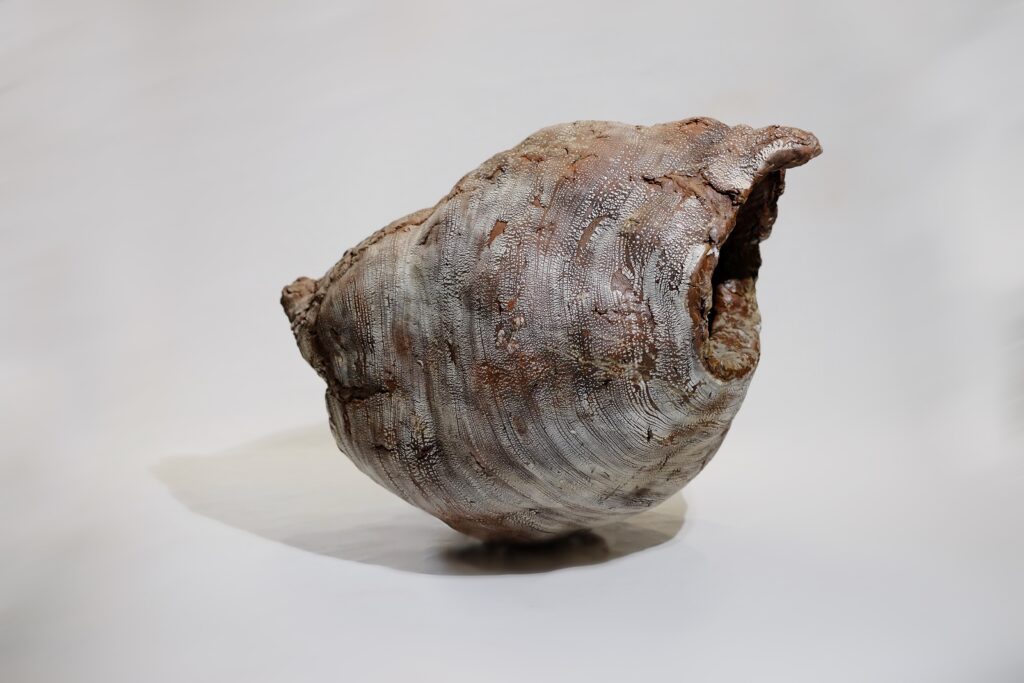 33 artists, 20 nationalities represented:
Montserrat Altet Girbau (ES), Lia Bagrationi (GEO), Heidi Bjørgan (NOR), Léandre Burkhard (CH), Razalina Busel (BLR), Fabien Clerc (CH), Christine Coste (FR), Michael Flynn (UK), Yoshimi Futamura (JPN), Magdalena Gerber (CH), Patricia Glave (CH), Ana Lucia Gomez De Valle (MEX), Eliisa Isoniemi (FIN), Rashi Jain (IND), Jiang Yanze (CHN), Jacques Kaufmann (FR), Cecil Kemperink (NL), Myung-joo Kim (KR), Yoojoo Kim (KR), Paul March (UK), Yuriy Musatov (UA), Jane Norbury (FR), Danijela Pičuljan (HRV), Norma Rodney Harrack (JAM), Maude Schneider (CH), Anja Seiler (CH), Sıdıka Sevim (TUR), Adel Souki (BR), Hongyu Tan (CHN), Hirotsune Tashima (US), Xavier Toubes (ES), Estefania Valls Urquijo (GTM), Nataliya Zuban (UA)
---
Hanspeter Dähler, curator of the exhibition